Eating Disorder Treatment and Recovery
The Eating Disorders Treatment Team provides integrative, evidenced-based care for students struggling with issues related to eating and body image. Our treatment includes counseling, medical, nutritional, and psychiatric evaluation, treatment, and follow-up. Our team members consult regularly to develop individualized treatment plans based on students' unique needs. 
It is important to note that not all students are an appropriate fit for eating disorder treatment at Campus Health and Wellbeing and a different level of care may be recommended. Level of care guidelines for patients can be found on the National Eating Disorder Association (NEDA) website.
The registered dietitian nutritionist (RDN) will evaluate the student's current eating patterns and create an individualized meal plan. The RDN provides nutritional education based on Health at Every Size (HAES) and all-foods-count eating guidelines. The overall goal is to implement lifestyle changes via specific evidence-based education.
Health at Every Size includes the following components: respect, critical awareness, and compassionate self-care. These concepts guide toward the celebration of body diversity, challenging of scientific and cultural assumptions, and finding joy in the physical movement of one's body. Information on the HAES components, resources, and more can be found on the Health at Every Size (HAES) website. 
Counseling Services provides time-limited, comprehensive, evidenced-based outpatient eating disorder treatment for students with eating-related concerns. Please contact 805-756-2511 to make an appointment.
An eating disorder specialist will meet one-on-one with the student to assess symptoms, gather relevant history and psycho-social information, and provide clinical impressions and recommendations. In some cases, treatment at Counseling Services is deemed an inappropriate fit for the student's needs and community referrals will be given. Information on the levels of care suited for a patient's needs can be found on the National Eating Disorders Association (NEDA) website.
One of our eating disorder specialists will provide evidenced-based, time-limited one-on-one outpatient care. The exact nature and length of treatment is decided on a case-by-case basis.
We offer two groups related to eating, body image, and exercise concerns.
Nourish is a three-session educational and motivational enhancement group. Students will participate in exercises that help them learn more about their disordered eating behaviors, the effects of nutrition deficiencies on mental and physical wellbeing, and what to expect from ongoing treatment and recovery.
Be Body Positive gives participants the chance to learn how to overcome conflicts with their bodies to lead happier, more productive lives. The goal is for people to gather information from a place of trusting their own intuitive wisdom in order to develop balanced and lasting self-care practices so they can focus on the parts of life that have purpose and meaning.
There exists a range of struggles with eating-related behaviors, from some minor body image concerns to diagnosable eating disorders that can disrupt one's ability to function. Our medical staff works closely with Counseling Services to best provide care. Depending on the severity of the eating disorder, treatment can be a longer process that requires a multidisciplinary team and intensive therapy.  If this is needed, we may refer students outside CH&W to access a higher level of care. These students include, but are not limited to, students who have less than 70% of their Ideal Body Weight or have a Body Mass Index of less than 16.
Health Services provides comprehensive medical assessments and care for disordered eating. If you have any concerns about your eating-related behaviors or body image, please contact 805-756-1211 to make an appointment.

EATING DISORDERS TREATMENT TEAM 
Kimberli Andridge, Psy.D.
She/Her(s)
Kimberli is a licensed clinical psychologist and is the Assistant Director of Operations and Quality for Counseling Services. She has worked with students for nearly a decade and joined the Eating Disorders Treatment Team in 2019. Kimberli is particularly passionate about the intersection of gender identity and disordered eating and is committed to an intersectional exploration of our experiences. She brings humor and warmth to therapy. 
Alison Aylward,PhD.
She/Her(s)
Alison is a licensed clinical psychologist who has been working with individuals struggling with eating disorders for over 10 years. Her experience with eating disorder treatment has ranged from working in outpatient programs to a residential treatment center. Alison has served as the Eating Disorders Treatment Coordinator at Cal Poly Counseling Services since 2019 and has been part of the Eating Disorders Treatment Team since 2017. She earned her master's degree in social psychology from the University of Hawaii and her doctoral degree in clinical psychology from the University of Miami in Coral Gables, Florida. Alison strives to create a non-judgmental space for students to explore how to live meaningful and fulfilling lives.
Aaron Baker, M.D.
He/Him/His
Dr. Baker serves as the medical director for Campus Health and Wellbeing's Health Services and is board certified in emergency medicine. He is a graduate of University of California, San Francisco School of Medicine, and completed his emergency medicine residency with the UCSF Fresno program. He was first employed by Campus Health & Wellbeing in 1984 as a corpsman in the Health Center.
Jennifer Bobell, M.D.
She/Her(s)
Dr. Bobell is a primary care physician who has been practicing medicine for 20 years. She has a background in providing inpatient and outpatient medical services to patients of all ages. Since joining Campus Health & Wellbeing at Cal Poly in November 2017 she has focused her attention and her continuing medical education on issues commonly affecting young adults, including eating disorders.
Courtney de Blieck, Psy.D.
She/Her(s)
Dr. de Blieck received a degree in clinical psychology with a gender studies emphasis in 2009 from the California School of Professional Psychology, San Francisco. She joined the Counseling Center staff at Cal Poly in 2014 and the Eating Disorders Treatment Team when it was formed in 2017. Dr. de Blieck specializes in cognitive-behavioral and feminist treatment approaches. She currently serves as the Trauma Treatment Coordinator at Counseling Services and is interested in the link between eating disorders, trauma, and gender socialization. 
Shawna Dobson, Psy.D.
She/Her(s)
Shawna Dobson is a licensed professional clinical counselor and specializes in working with students with disordered eating and substance abuse issues. She joined the Eating Disorders Treatment Team in 2019 and has been passionate about gaining more skills and expertise. Shawna works to create a safe and empowering space in individual and group counseling and values a collaborative, holistic approach to treatment and recovery. 
Elisa Feingold, D.O.
She/Her(s)
Dr. Feingold graduated from the UMDNJ-School of Osteopathic Medicine in 1989; she completed her internal medicine internship at USC in 1990 and her psychiatry training at UCSD in 1993. She had a long career in private practice in San Luis Obispo treating adults for all types of mental health problems. She was a Certified Medical Review Officer and a trained acupuncturist as well. She joined Campus Health & Wellbeing part-time in 2013, and was pleased to join the team on a full-time basis in 2018.
Kay Frye, FNP-C.
She/Her(s)
Kay is a board-certified family nurse practitioner. She came to Cal Poly in 2016 with a background in critical care and emergency medicine. Her role on the team is to regularly meet students for medical visits during their recovery process which includes exams, labs, and medication management as needed. She truly enjoys working with college students and has developed a passion for empowering students to be their healthiest selves. On the weekends you may spot her out sailing in Morro Bay. 
Mark Haley, PA
Him/His
Mark Haley graduated from Samuel Merritt University in 2003 as a physician assistant. He has experience in primary care, pediatrics, geriatrics, emergency medicine, internal medicine, and OB/GYN. Before coming to work at Campus Health & Wellbeing, Mark worked in places like Stockton and Victorville in emergency rooms and urgent care clinics, and also has training in sexual assault prevention. Mark also has spent some time as a commercial helicopter pilot.
Laura Klein, RDN
She/Her(s)
Laura is a registered dietitian nutritionist with 25 years of progressive experience in comprehensive nutrition. Her experience includes 10 years of direct eating disorder care. She is certified in adult weight management and has worked with individuals and groups on a wide variety of health concerns. Her treatment techniques include a non-diet, weight-neutral, Health at Every Size-based nutrition approach. Laura has degrees in nutrition science and psychology and is passionate about helping individuals heal their relationship with food.
Stephanie Kurihara, FNP-C.
She/Her(s)
Stephanie has been practicing as a family nurse practitioner since 2013. She earned her master's degree from the University of San Diego. Prior to this, she worked as a traveling nurse working in a variety of units and exploring new cities. She has been a part of the Campus Health & Wellbeing team since May 2019 and recently joined the Eating Disorders Treatment Team in 2020. Her goal is to develop a trusting and therapeutic partnership with each student.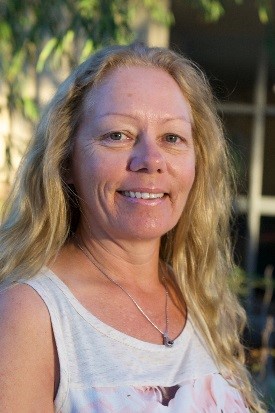 Tina Loayza, FNP-BC.
She/Her(s)
Tina Loayza graduated with a master's degree in nursing from Washington State University in 2000 and worked as a nurse practitioner in a variety of settings such as emergency care and family health in Oregon and Massachusetts before moving to the Central Coast. Since moving to Pismo Beach, she has volunteered with Central Coast Nurse Practitioners and Physician Assistants and has been working with Campus Health & Wellbeing since 2015.
Richard Luciano, MSN/FNP-C.
He/Him/His
Rich is a family nurse practitioner who graduated from Samuel Merritt University in 2008 with an MSN/FNP-C. He has over 11 years' experience in family medicine, urgent care, oncology, otolaryngology (ENT), and osteoporosis care. In each setting he approaches his care with evidence-based practice that is holistic, caring, and patient-centered.
Karen Mikuni, M.D.
She/Her(s)
Dr. Mikuni is a board-certified family medicine physician and has been in practice on the Central Coast for 30 years at private and multi-specialty practices, a residency teaching program, and a public health clinic. She has been at Campus Health and Wellbeing since 2020 and appreciates the team approach to student health and all the resources available here. She enjoys the preventive and health maintenance aspects of family medicine, and has special interests in reproductive health, office procedures, and eating disorders.
Amelia Ramirez,  LMFT.
She/Her(s)
Amelia Ramirez is a licensed marriage and family therapist and has been on the Cal Poly Eating Disorders Treatment Team since it was formed in 2017. Amelia became a Be Body Positive Facilitator through the organization The Body Positive in February 2019 and began leading Be Body Positive groups in spring 2019. As a marriage and family therapist intern, Amelia gained eating disorder experience with Central Coast Treatment Center in Santa Barbara from 2008-2010.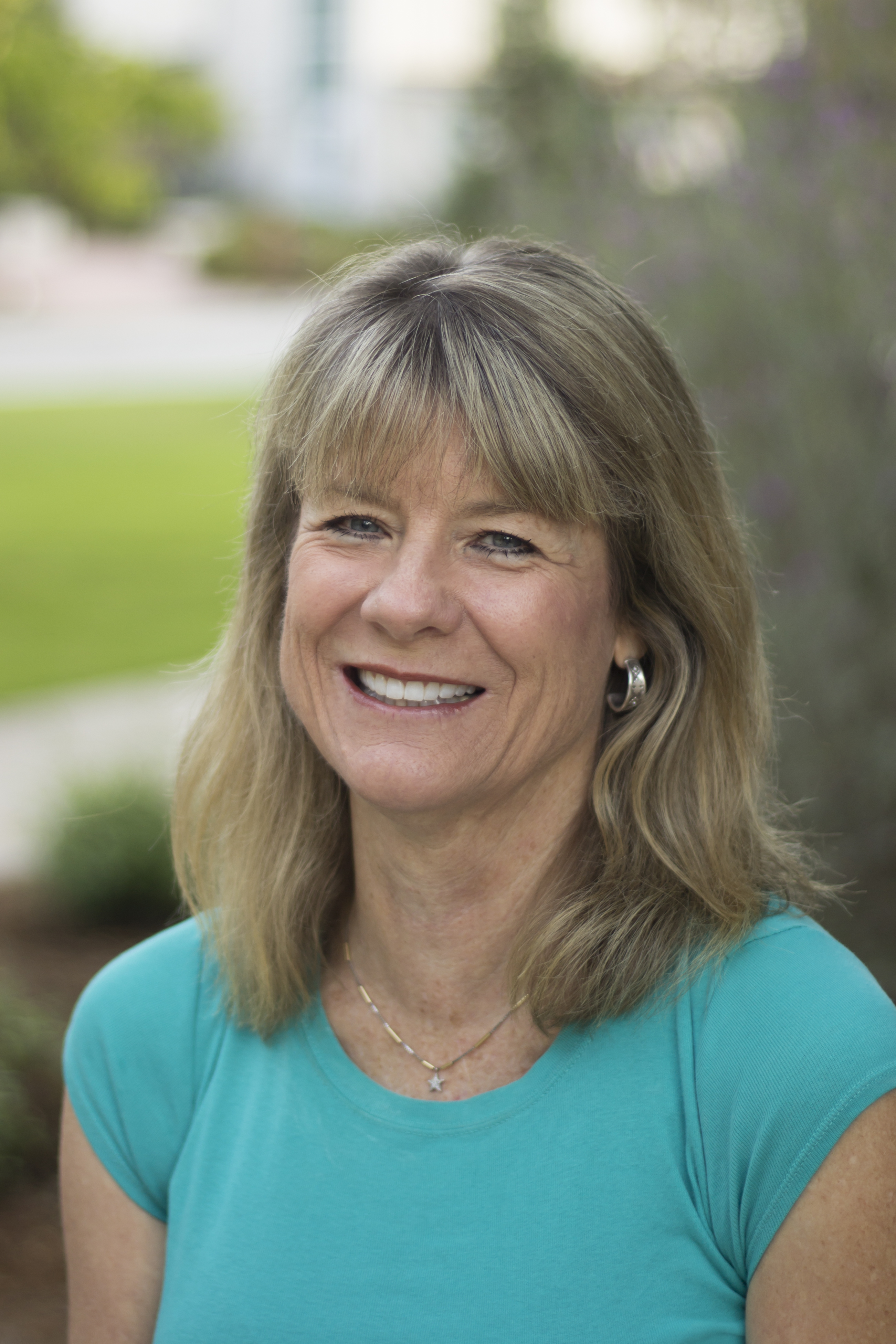 Nancy Walden, FNP.
She/Her(s)
Nancy has been a family nurse practitioner since 1986 and an RN since 1982. Her initial experience was in hospital care on a medical unit, then emergency room care at a trauma center and a local county ER/Walk-in clinic. She also worked at an Urban Indian Health Center and a Planned Parenthood. She has been providing college healthcare as a part of Campus Health and Wellbeing since 1986, with disordered eating clients as part of her practice for years, and currently serves as part of the Eating Disorders Treatment Team.
Related Content